Whangaparaoa College vs Pinehurst School 2
Whangaparaoa College had its first boys lacrosse game last week againts Pinehurst School 2 school. A great day to see the old, used equipment on boys who are passionate about playing lacrosse. Pinehurst 1 is the senior team and Pinehurst School 2 is the junior varsity team as the Americans call it. Whangaparaoa College has a girls program, but Guy Oclee-Brown, who is a teacher and past lacrosse player was keen to get the sport going. The United Lacrosse donation got the team started. They all had a great game.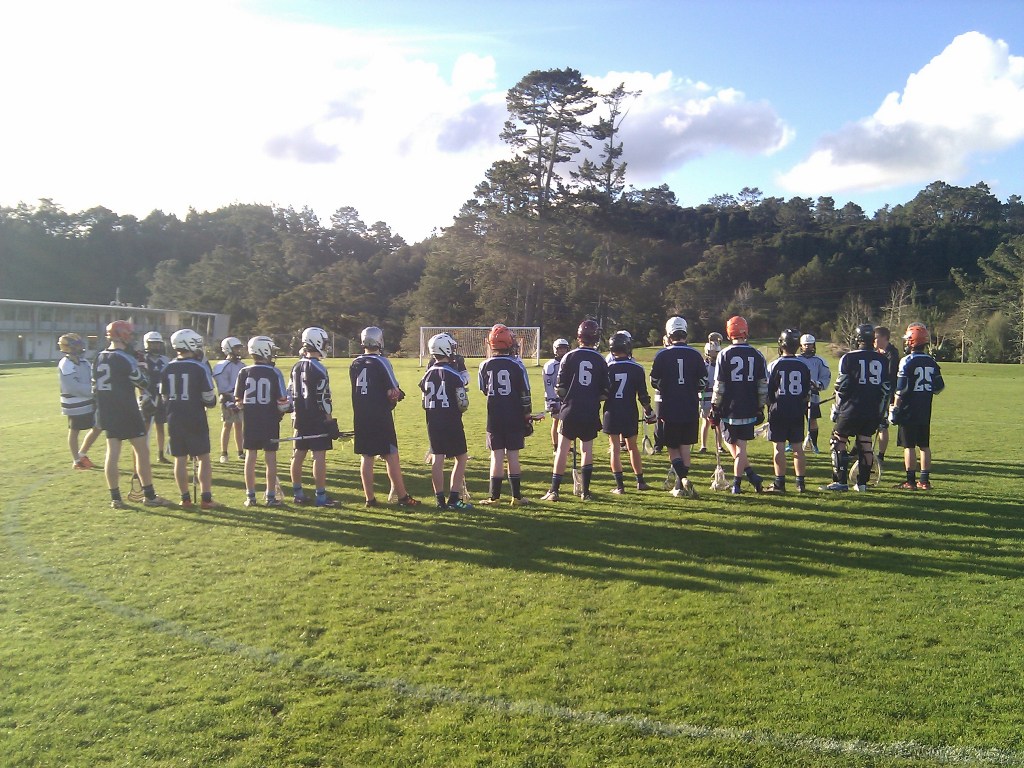 Whangaparaoa College get out for the first boys game. This is great for the sport. Love to see all these new players on the field.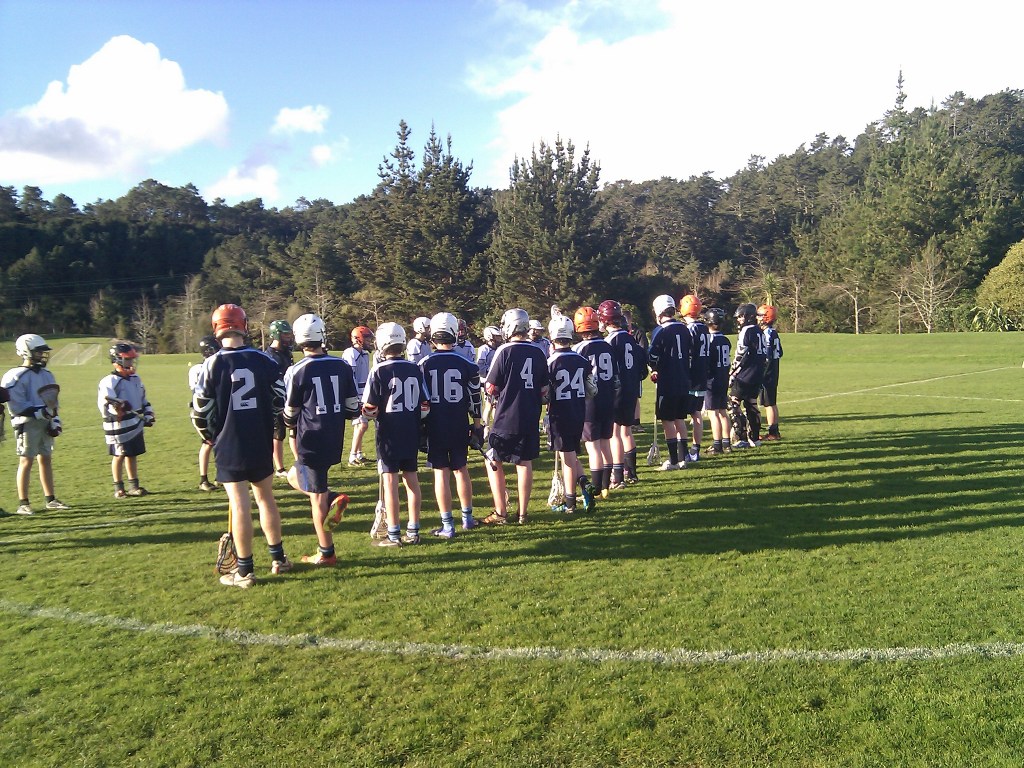 Pinehurst School 2 lines up befor the game. The referee lays out the rules, they shake and play the first game.